The Rocky Mount Parks and Recreation Department's mission is to advance the quality of life by providing positive, inclusive experiences through: People, Parks, and Programs. Click the following links for more information on the following locations: Best Friend's Dog Park, Sunset Park, Veterans Memorial, and City Lake
Administration: 252-972-1151 | Athletics: 252-972-1160 | Shelter Reservations: 252-972-1151
| The Imperial Centre/Box Office: 252-972-1266 | BTW Community Center: 252-467-4925
| Senior Center: 252-972-1284 | SRM Community Center: 252-972-1169 | Parks Maintenance: 252-467-4922 | Fax: 252-972-1232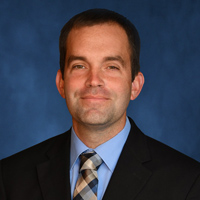 Joel Dunn
Director of Parks & Recreation
P: 252-972-1151

Frederick E. Turnage
Municipal Building
331 S. Franklin St.
Rocky Mount, NC
The Rocky Mount Dog Park is an off-leash area operated and maintained by the Rocky Mount Parks and Recreation Department. Rocky Mount's Off Leash Dog Park offers a recreation and park setting for dog lovers and dog owners to enjoy.
Find us at 480 N Lee Street, Rocky Mount, NC 27802. Reach us by phone at 252-972-1151.
The park consists of nine acres divided into three fenced areas: one for small dogs and two for large dogs.
Small dog area: 2.11 acres devoted to small dogs weighing less than 25 pounds.

Large dog area: 3.09 acres designed for active dogs weighing more than 25 pounds.

Large dog flex area: 3.44 acres designed for active dogs weighing more than 25 pounds.
The off-leash area is open from dawn to dusk except for scheduled maintenance. 
Your First Visit
The first dog park visit can be a little stressful for the novice user (human and dog), first-time visitors might want to consider visiting the park at non-peak times. Peak times are Mondays through Fridays in the early mornings or late afternoons until dusk, and all day on Saturdays and Sundays. If you give your dog a little time, however, you may be pleasantly surprised by the change, and you may have a healthier, friendlier, and more playful dog.
What to bring
Always bring fresh water for your dog. There are usually several communal bowls that remain at the park, but if you or your dog are more comfortable with your own bowl, please bring that too. Several owners have trained their pups to drink directly from sports type water bottles.
Although poop bags are generally provided at the park, we have run out on occasion. It never hurts to have a plastic bag on your person for those times or for when your pooch just doesn't make it up to the park in time!
Wear clothing that is appropriate for the dog park. You will probably get dirty and you may get wet. The park is situated on a hill so on a windy day it is usually cooler than where you just came from. In the middle of winter, it is downright frigid and yes, there are a few of us who stand out in the cold and snow because our dogs love the park so much!
What not to bring
Choke and prong collars are not recommended at the dog park.
It is best to leave children at home. Children may be in harm's way since a group of dogs running at top speed may not stop for a child. Also, children exhibit behaviors such as running and squealing which might cause a dog to view the child as prey.
Do not bring any type of food (human or pet). Some dogs exhibit aggressive behavior around food and this could cause fights to break out. Other dogs are on specific diets because of weight or allergy issues.
Please, no glass bottles of any sort.
Entering the park
Always keep your dog on a leash when coming to and leaving from the dog park. South Euclid has a leash law and it is expected that all visitors to the park obey this law.
Please make sure that no one is in the double gated area before the outside gate door is opened. Make sure that the latch is secured on the first door once you are in the holding area.
Remove your dog's leash in the holding area before you let him/her into the park. If a dog is kept on leash once they are in the park, they may feel threatened because they can not move freely like the other dogs.
Stand behind your dog close to the second gate door and open the door only wide enough for your dog to enter the park. There will usually be a group of dogs waiting to see and greet the newcomer. Please try to prevent all the dogs waiting at the gate from entering the holding area.
After your dog has entered the park you can enter too, making sure that the latch is secured on the second gate.
While in the park
Do not be alarmed by the group that will usually congregate to meet your best friend. This is normal behavior and they will normally disperse after they have checked out the "new guy".
Your pooch may not appear to be having much fun the first few times they come to the park. This is because it is a new place with lots of new faces and he/she may not have been with this many of his own species before. Most dogs adjust just fine after a few visits, but occasionally you will find that the park is not the right place for your best friend. If he/she keeps exhibiting fearful or aggressive behavior it might be best to find another form of recreation for the two of you.
Please keep an eye on your dog at all times. You will probably meet quite a few nice people at the Rocky Mount Off Leash Dog Park and may be distracted by some of the lively conversations going on. Please do not forget why you originally came to the park – for your dog!
Keep your eyes open for moving dogs! Some dogs can get rather enthusiastic with their play and may not stop running even if they see you are in their path. Many full grown people have been knocked to the ground by a pack of running dogs.
Do not let your dog mount other dogs excessively. While the behavior may not be aggressive in nature, it is annoying to other dogs and their owners.
Please respect the wishes of other dog owners. If someone feels uncomfortable with your dog, please control your animal and remove them to another area of the park.
Please remove all fecal material generated by your pooch. There are poop disposal bags near the entrance and we are all responsible for keeping the park clean!
Rules & Etiquette
No weapons of any kind are permitted on park property.
Owners/handlers of a dog are responsible for the conduct of their pet at all times while on park property. Park users and dog owners assume all risks related to use of the dog park. The City of Rocky Mount and its Parks & Recreation Department are not responsible for ones pets or injuries that may occur while using this facility. Enter at your own risk. N.C. State Law requires all dog bites of humans to be reported to the Rocky Mount Police Department at 252-972-1411. Dog bites involving other dogs are a civil matter between the involved parties.
All dogs outside the off-leash dog park fence must remain on a leash at all times (City Code 4-25[a]).
It shall be unlawful for any person in charge of a dog to fail to remove feces deposited by the dog on publicly owned property (City Code 4-22[a]-4). Please clean up after your pet with provided waste bags and dispose of it in a park trash receptacle.
No more than 2 dogs per handler for each visit to the park. Handlers must carry one leash per dog and remain inside the fenced area within view and voice control of their dog at all times.
It shall be unlawful for an owner to fail to provide current rabies inoculation for any dog 4 months or older. The metal tag shall be securely fastened to the dog's collar (City Code 4-39[a]). Always keep your dog up to date on all vaccinations, especially rabies, and have them checked regularly by a veterinarian. This prevents the spread of disease in a place where many dogs come in contact with each other and wild animals every day.
Puppies under 6 months of age are not permitted in the park.
Female dogs in heat shall be confined in a building or secure enclosure and are not permitted to use the dog park (City Code 4-47).
Dogs known to exhibit vicious, fierce, aggressive or dangerous behavior are not permitted in the park at any time. Acts of aggression against other dogs or people are prohibited. Dogs must be removed if uncontrollable. It is recommended that handlers only bring dogs that have been spayed or neutered. Digging is strongly discouraged. Persistent barking will not be allowed.
Choke, prong, pinch, and spike collars are not allowed and must be removed inside park area.
Close adult supervision is required for children under the age of 12.
No food or dog chews are allowed within the off-leash area (picnic shelter area is exempted).
Grooming of pets is only allowed in designated areas.
At no point shall the facility be used by the public for profitable gain without prior approval from P & R administration.
No littering. Place all trash in provided receptacles. Smoking is only allowed in designated smoking area(s). The consumption of alcohol is not allowed on city property.
Be mindful of other children and pets in the park. Although your dog might never harm anyone, the behavior of other dogs and people is always unpredictable.
Climbing on or over the fence is not permitted. Strollers, bicycles, and skateboards are not allowed in fenced areas.
Parks and Recreation staff have the authority to close the site for maintenance, weather related problems and special events.
Failure to adhere to park policies is grounds for immediate removal from the premises. In the event of an emergency call 911. Emergency Vet Info is E.C. Vets of Wilson at 252-265-9920. View the Rocky Mount City Code here.
If a Fight Happens
Keep Calm. Yelling only adds to the over-excited frenzy.

Never reach with your hands into the mix. You may get bitten, even by your own dog.

Distract or divert their attention by a blast of water from a bottle, a loud whistle, or a pocket air horn.

If your dog is not involved, keep him/her out of the fight.

Control your dog and move him/her to a neutral area.
If your Dog Inflicts an Injury
You must give your name and phone number to the other dog owner before leaving the area. Owners are legally and financially responsible for their dog(s) behavior and any injuries, damages, or loss their dog may cause. To report animal emergencies, contact Rocky Mount Police Animal Control at 252-972-1390.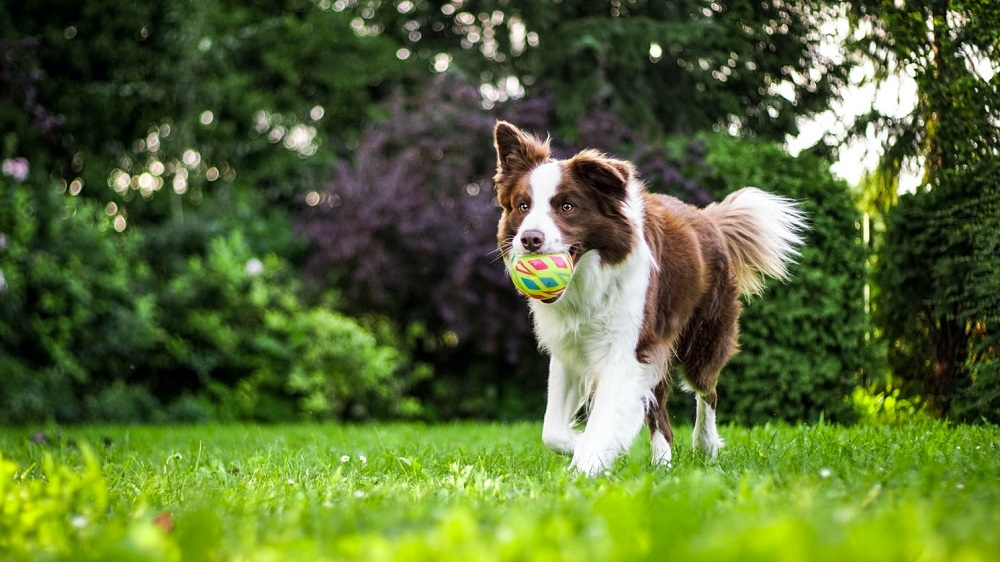 Downloads
Local Resources
This 25 acre park is located off Sunset Avenue on Taylor Street and River Drive (1550 River Drive) beside the Tar River. Sunset Park is one of the crown jewels of the City's Parks and Recreation park system. It features lighted basketball and tennis courts, sand volleyball courts, boat ramp access to the Tar River, 18 hole disc golf course, Little league baseball/softball field, skate board park, 4 picnic shelters, playground, and a concession stand serving ice cream, snow cones and a variety of summer time refreshments.
The park also features an Amusement Center with a historic miniature train, antique carousel, spray play water park, and bug kiddie ride (for guest under 40″ tall). The amusement center entrance is located inside the park concession stand.
Admission to the Amusement Center is $5.00 per person. This fee is for EACH INDIVIDUAL who enters the amusement center and includes unlimited access to spray park, train, carousel and bug ride. All children must be accompanied by an adult at all times while inside the amusement center. Children 4 and under are admitted free.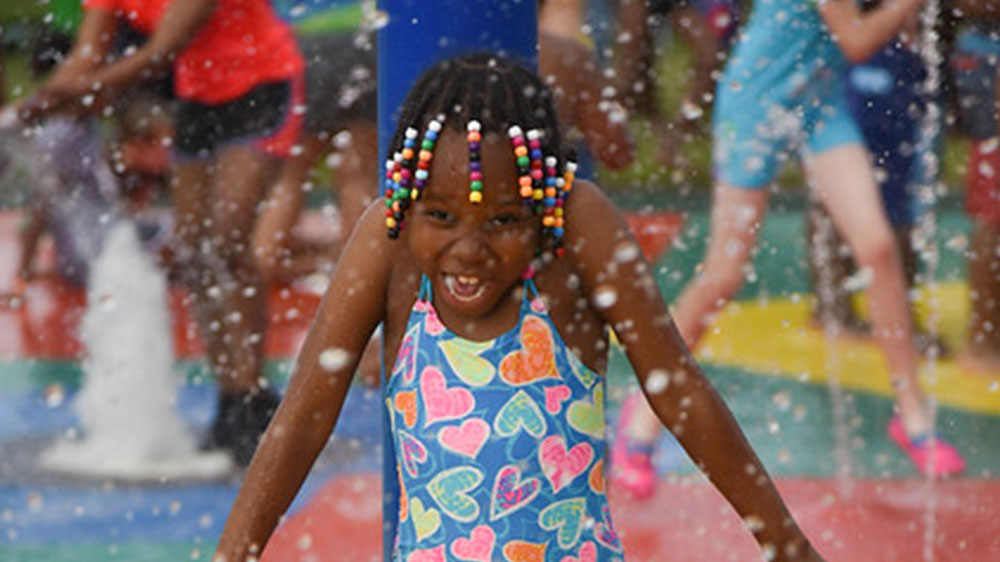 Operating Season
The office can be reached at 252-446-0500. Hours for the concession stand and the amusement center are:
Early Season Open weekends only starting on Memorial weekend. Memorial Monday and Saturdays 1-7PM. Sunday 1-5PM.
Summer Season Begins when Nash Rocky Mount School system year ends. Open Monday – Saturdays 1-7PM. Sundays 1-5PM.
Late Season Open Labor Day weekend. Saturday 1-7 PM. Sundays 1-5 PM. Monday 1-7 PM. Closed after Labor Day Weekend.
No refunds are allowed. Daily opening and operational hours could be affected by inclement weather. Spray play water park hours may be affected by water restrictions. Train operating hours will be 1:00-2:00, 2:30-3:30, 4:00-5:00 & 5:30-6:30 PM. Participants admitted during the final 30 minutes of the day may not be able to enjoy all features of the amusement center. (Please give yourself plenty of time to enjoy all features of the park).
Sunset Party Packs
Have your child's party at Sunset Park!! Party Packs are two hour sessions (9:00am-11:00am or 11:00am-1:00pm).
Party Packs are two hour sessions (9:00am – 11:00am or 11:00am – 1:00pm). Party Packs are available to reserve starting April 1 for May 1 through Labor Day. A Party Pack reservation guarantees access to the Sunset Park Amusement Center's Outdoor Picnic Area or the Inside Picnic Area during inclement weather (Only). Weather permitting, a Party pack reservation will include access to the Amusement Rides (Carousel, Miniature Train & Bug Ride) and Spray Park.
A typical Party Pack includes 3 separate timed sessions. 1) Picnic Session 2) Amusement Ride Session 3) Spray Park Session. When you arrive on site you can determine the length of each session. Your Picnic Session can overlap any other sessions, but for groups smaller than 75, the Amusement Session and Spray Park Session can not overlap each other. Our experienced Party Supervisor on duty can help you plan your sessions on site to maximize the fun.
No refunds are allowed. Daily opening and operational hours could be affected by inclement weather. Spray play water park hours may be affected by water restrictions. Train operating hours will be 1:00-2:00, 2:30-3:30, 4:00-5:00 & 5:30-6:30 PM. Participants admitted during the final 30 minutes of the day may not be able to enjoy all features of the amusement center. (Please give yourself plenty of time to enjoy all features of the park).
Party Pack pricing is as follows:
Up to 25 Participants
City Residents: $105.00
Non-City Residents: $157.50
Nash/Rocky Mount Schools (payment must be from Nash Rocky Mount Schools): $110.00
Additional Participants
City residents: $3.00
Non-residents: $5.00
Nash Rocky Mount Schools: $4.00
Notice
In fairness to all scheduled groups and activities at the amusement center, a properly scheduled group who arrives during another group's scheduled Party Pack session, will NOT be admitted into the amusement center until the beginning time of their scheduled session. Groups arriving late for a scheduled session will have their session shortened. Individual guest arriving late for a party pack group session, must be approved for admittance by the group's "responsible party."
Sunset Park Shelters and Party Pack rentals are now available online, please contact the Parks and Recreation Department with any questions at 252-972-1151.
The park will close for the season after labor day weekend.
Veterans Memorial at Jack Laughery Park
The City of Rocky Mount worked with a citizen committee to develop plans for a veterans memorial on the site of the former Hardee's #1 at 321 North Church Street. The Rocky Mount Veterans Memorial at Jack Laughery Park is a lasting tribute to all who have served in the United States Armed Forces. The project is a joint effort of the City of Rocky Mount, local veterans, and friends of Jack Laughery.
The memorial includes a series of five stone columns, commemorating each branch of the armed forces. The park has a water feature, park benches, and flagpoles for the colors of our nation, state, and city. Customized lighting and thoughtful landscaping of plants and trees creates a meditative setting for visitors.
Residents now have the opportunity to contribute to the Rocky Mount Veterans Memorial at Jack Laughery Park. The park features customized bricks for the walkways. Individuals have the opportunity to personalize a brick to be included in the walkways. All contributions to the Veterans Memorial are tax deductible.
The City officially unveiled the memorial and park at a special dedication ceremony on Veterans Day, November 11, 2007. For more information on the memorial, please call 972-1151.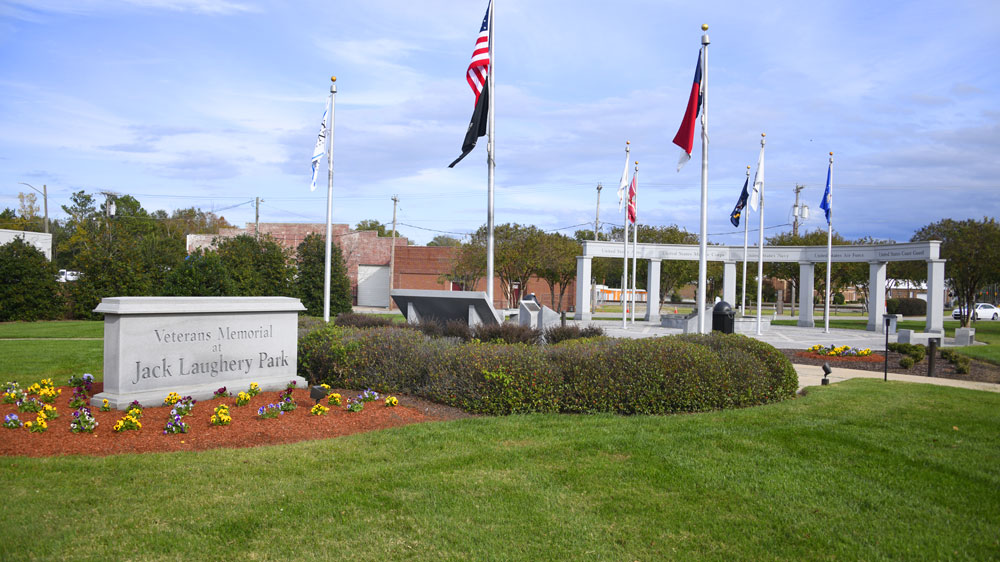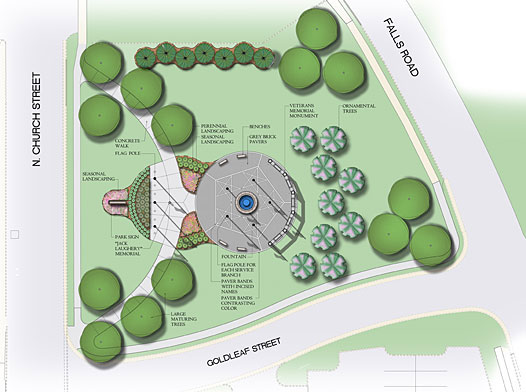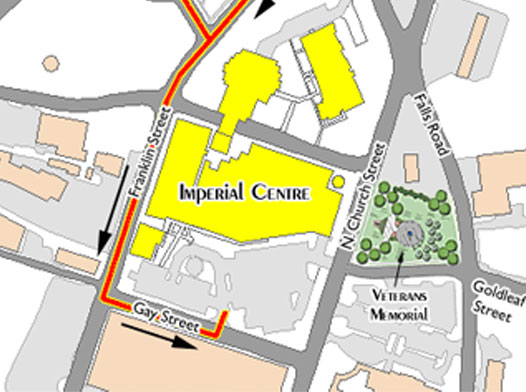 City Lake, located off Sunset Avenue at the Tar River, was first constructed as a Works Progress Administration project under President Franklin D. Roosevelt's administration in 1937. The lake has undergone many face lifts over the years, with a complete beautification project concluded in 1993. Joggers and walkers make a trek around a half-mile concrete path surrounding the lake, while others relax under the tall hardwoods and pines to feed the exotic waterfowl living around the famous site. Other amenities include a gazebo, piers, a bridge to the island, and a fountain. By day or night, City Lake is one of the most beautiful sites in the two counties. Called "a place for us to come together," City Lake has become a symbol of the Rocky Mount area.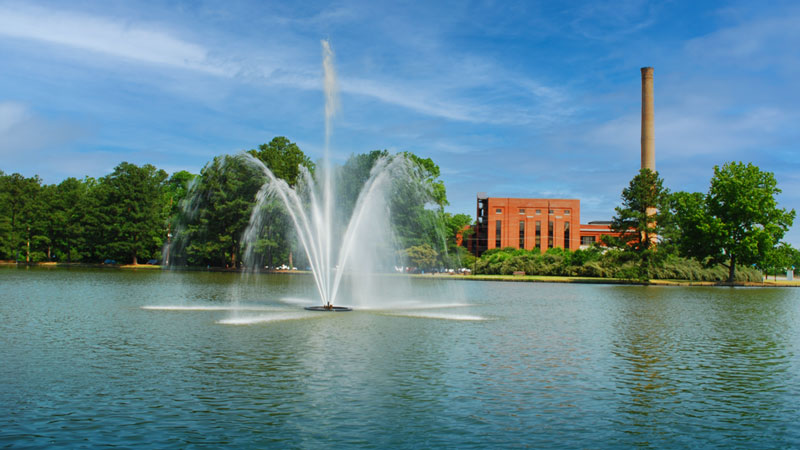 Click Here for information on Shelter Addresses
Picnic Shelters, up to 45 People

Shelter Rentals available all year, not more than 6 months in advance.
Half Day Rate (7am-2pm or 3pm-11pm): City-$70.00 Non-City-$90.00
Full Day Rate (7 am-11 pm): City $150.00 Non-City- $225.00
Large Shelters- Sunset Shelter A or Sports Complex, up to 85 People 
Half Day Rate (7am-2pm or 3pm-11pm): City-$90.00 Non-City-$135.00
Full Day Rate (7 am-11 pm): City $175.00 Non-City-$263.00
Gazebo for Weddings only @ City Lake

2hr min: City-$140.00 and $70.00 per additional hr., Non-City $210.00 and $105.00 per addition hr.
No Reception
No Chairs
Hand tie decorations only
Up to 25ppl
 Park Rules 
No Alcohol
No Refunds
Hand tie decorations only
Permit for amplified sound
Bouncy house, or feeding the community require a 1-million-dollar liability policy, and the city listed as the second policyholder
No tents that require stakes, only pop-up tents are allowed.
Clean Shelter after use
Park closes @ 11pm
Vehicles allowed only in designated parking areas
Place the trash in trash cans
Arrive and depart at the scheduled time
Groups reserving shelters do not have exclusive use of parks, parks are open to the general public during hours
Parks and Recreation will respond to all complaints and request within 24 to 48 hours.
Parks & Recreation Services