We are committed to providing secure, innovative technologies that will enhance and provide operational efficiency, as well as establish convenient access to government information and services for our citizens, visitors, and businesses. This includes:
Day-to-day operation of City computers including maintenance for optimal use
Server, network, and software management support
Technology governance and procurement
Strategic technology planning and project management
Geographic Information Systems (GIS) Management and support
E-911 addressing and Computer Aided Dispatch (CAD) support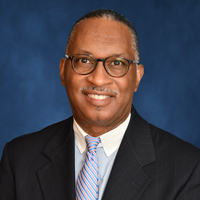 Gregory Cotten
Chief Technology Officer
Frederick E. Turnage
Municipal Building
331 S. Franklin St.
Rocky Mount, NC
Geographic Information Systems
GIS is used to automate, manipulate, analyze, and display geographic (spatial) data in digital form. The City of Rocky Mount's Technology Services Department maintains and distributes geographic data, analysis tools, and mapping products.
Data includes political boundaries, land parcel information, infrastructure systems (street network, water systems, sewer systems), emergency response facilities, recreational facilities, and other associated data pertaining to city operations.