Below is a collection of the most popular links for your convenience.
Rocky Mount Mayor
& City Council
Check out the C.I.T.Y. TV 19
Channel
Your source for the latest news & information in Rocky Mount.
Rocky Mount's latest City Council meetings are available here.
Stay updated on all the latest Rocky Mount special features.
Department of Human Resources Earns 2022 Aetna Workplace Well-being Award
Award recognizes strong commitment to providing workplace well-being resources, programs, and support for employees.
The City of Rocky Mount is proud to announce that we have received a Making a Difference Gold level Aetna Workplace Well-being Award. As an employer with a strong commitment to improving the health of our employees, we feature a comprehensive well-being strategy that our employees are passionate about. This award is the culmination of our employees' desire to live healthier, more active lives and make well-being a priority.  
Our workplace well-being program focuses on creating and maintaining an active lifestyle, mental health awareness and treatment, group and individual exercise programs, financial wellness, and nutrition, and much more.
"I'm proud to be part of an organization that emphasizes well-being," said Kena Cofield Jones, the city's director of human resources. "Our well-being program is a morale booster and gets everyone thinking about Wellness and the importance of staying active. It is a part of our organizational fabric".
Our award application and well-being program was honored based upon our superior performance in the following areas:
Supporting the health, morale, and general well-being of our employees
Our holistic approach that consists of four pillars: physical fitness, nutrition, financial, and mindfulness
Program design and activity-oriented strategy
"Congratulations to the City's Department of Human Resources," says Angela Ramsammy, Aetna PLS Account Director, Mid-South Region. "This recognition shows how they emphasize the importance of employee well-being. We're proud to be partnered with the City of Rocky Mount".
About the Award
Employers complete the award application using data from their most recent 12-month program year. This includes information on their well-being strategy and design, communications and organizational engagement, and program implementation and evaluation.
Available to Aetna middle market and public and labor employer segments in the United States with a minimum of 100 employees. This includes fully-insured and self-funded employers with an Aetna medical plan.
A peer review committee made up of well-being professionals with an average of 25 years of experience reviewed and scored all applications based on pre-defined criteria.
Awards established in 2017.
25th Annual Down East Viking Football Classic
The city of Rocky Mount, in collaboration with Elizabeth City State University, is pleased to announce the 25
th
 Annual Down East Viking Football Classic, which will take place at 4 p.m. on Saturday, September 10 at the Rocky Mount Athletic Stadium. This year's game will bring Central Intercollegiate Athletic Association football to the city as Elizabeth City State takes on Livingstone College in a conference rivalry matchup.
Game tickets are $30 and are available for purchase Mondays-Fridays from 10 a.m.-5 p.m. at the Booker T. Washington Community Center (727 Pennsylvania Ave.). Those wishing to tailgate must reserve a spot by visiting the Booker T. Washington Community Center. Tailgating packages are $100, while RV packages are $120. Tailgating and RV packages include the spot, one stadium parking pass and two game tickets.
Game tickets are also available via https://bit.ly/3zbyuWN. For more information regarding tailgating, call 252-467-4925.
The Down East Viking Football Classic is known for the tremendous economic impact it brings to Rocky Mount each year. This year will prove to be no different with additional events including a concert at 7:30 p.m. on Friday, Sept. 9 at the Rocky Mount Event Center featuring nationally known rap artists Jeezy and Plies. Tickets for the concert are available at rockymountevents.com.
Fans may interact with Elizabeth City State players and coaches during a Fan Fest that will be held at 5:30 p.m. on Friday, Sept. 9 at the DoubleTree Hotel in Rocky Mount. Information will soon be announced regarding the Classic's annual golf outing, as well as educational opportunities for local high school students.
ATLAS ONE LAUNCHES MODERN REVERSE-911 SMARTPHONE ALERTS IN THE CITY OF ROCKY MOUNT, NC
In response to overwhelming public requests, Atlas One has enabled personalized push notification smartphone alerts about nearby 911 calls in Rocky Mount, NC.
ROCKY MOUNT, NC – August 1st, 2022 – Atlas One announced today the release of a modern-reverse 911 public safety notification and crowdsourcing platform, available in Rocky Mount, NC. The new upgrade is available for all MyRMT and Atlas One users and will automatically send personalized notifications to residents in Rocky Mount that are 911 calls for service. In addition, residents can register favorite places, such as their home, school, or workplace, to receive incident notifications.
After testing this feature for the past several months with multiple public safety agencies across the county, Atlas One is now ready to officially roll this new feature out to the public. The alerts are personalized and tailored specifically to 0.3 miles radius around the user's live location or their favorite places to ensure users are not inundated with irrelevant alerts.
The Atlas One and MyRMT platform is a simple, yet extremely effective approach to solving crime by partnering with the community. Atlas One and MyRMT connects to 911 Computer Aided Dispatch (CAD) and automatically sends localized geo-fenced notifications to residents who are impacted by crime the most, providing them with the ability to submit video evidence, tips, and intelligence in real-time directly to the police.  In addition, users can share crime alerts with family and friends.
"Since announcing the MyRMT app to much fanfare earlier this year, we have been consistently asked for a better way to notify the citizens in real-time about the incidents around them." said Robert Hassell, City of Rocky Mount Police Chief. "With today's announcement, the community should rest assured that we are listening to them and together with our partners at Atlas One, we are determined to provide the best experience for our citizens."
"Partnering with forward-thinking cities like Rocky Mount has propelled Atlas One to quickly become a leading public safety communication platform in the United States," said Kushyar Kasraie, CEO of Atlas One. "We look forward to further enhancing the citizen user experience in the coming months."
Users who have already shared their location with the MyRMT app will start receiving alerts immediately. In addition, users can add favorite places to keep track of locations, even if they're not there. To add a favorite place, simply tap on the "Search" bar on the top of the app, and then tap "Add New" under Favorite Places.
The MyRMT app is available to download for free from Apple App Store and Google Play.
Senior Center to serve as cooling location
As dangerous, extreme heat settles into our area this summer, the city of Rocky Mount Parks and Recreation Department is offering its Senior Center (427 S. Church St.) as a cooling location for residents. Any residents needing relief from high temperatures may come and sit inside the Senior Center during its operating hours (8 a.m.-7 p.m., Monday-Thursday; 8 a.m.-5 p.m., Fridays). Please note that the Senior Center will not open until 9 a.m. this Friday, July 22.
During the summer months, it is advisable to follow safety tips that include:
Remain hydrated. Drink plenty of water and stay away from sugar, caffeinated and alcoholic drinks.
Make sure your home is as insulated as possible.
Limit outdoor activities to early-morning and late-evening hours when possible.
Avoid hot, heavy meals that add heat to your body temperature.
Contact the Rocky Mount Senior Center at 252-972-1152 for more information regarding its cooling location hours.
New traffic pattern on Falls Road and Peachtree Street explained
Important Message on Utility Scammers
Although utility scammers work year-round, they tend to be more active in the peak winter and summer months when people rely on heat and air conditioning. With the onset of the winter heating season, the city of Rocky Mount is urging customers to be cautious of scammers. Utility scammers may falsely identify themselves as city employees and threaten to disconnect services unless the customer makes a payment over the phone.
The city of Rocky Mount Business and Collections Services department uses an automated calling system to remind customers of payments that are past due. However, this automated call will not provide the payment amount and due date. City of Rocky Mount employees will never demand immediate payment over the phone or ask a customer to meet them for payment. The automated calling system number is 1-866-288-7608.
The city will also not instruct customers to wire funds, and there are no retail outlets authorized to accept payments on the city's behalf at this time. All utility payments should be made directly to the city of Rocky Mount.
City of Rocky Mount employees will instead instruct the customer to call Customer Service at 252-972-1250 for possible assistance, or the toll-free number at 1-866-288-7608 if the customer wishes to make a payment over the phone using the automated system. Payments taken by phone with a customer service representative are at the customer's request only when they call 252-972-1250.
City of Rocky Mount customers who suspect they have received a call from a scammer are urged to hang up immediately and call a Customer Service representative at 252-972-1250 to verify whether the city is attempting to contact them. Customers are also urged not to share any personal information with the scammers or return any phone calls.
If customers wish to pay their utility bills electronically, they may use the city's online services at https://ipn.paymentus.com/rotp/crm to make the payment.
Traffic patterns switch as Falls Road adds buffered biking lanes

Rocky Mount, N.C. – Residents should be aware that the Public Works Department, in conjunction with the North Carolina Department of Transportation, has completed a resurfacing project on Falls Road and Peachtree Street. The resurfacing project has altered the traffic pattern to include a buffered bike lane on the left side within the mile-long corridor.
Drivers should remain in the right lane from which they may travel in a straight direction or make left turns. It is important to note that drivers must yield to bikers prior to making turns. Parallel parking will continue to be permitted on the right hand side of the road.
Pedestrians are encouraged to continue using the sidewalks along the corridor.
Police Department Seeks Assistance From Businesses
Rocky Mount, N.C. – The Rocky Mount Police Department seeks assistance from local
businesses to strengthen criminal investigations and create a safer environment for citizens.
Therefore, we are requesting businesses, including but not limited to churches, retail
establishments, daycares, schools, industrial industries, etc., to partner with us.
Businesses that partner with the Rocky Mount Police Department will have two options to participate, (1) camera registry and (2) camera integration.

(1) Camera Registry
Businesses registering their cameras inform us that cameras are at your location. Then, if we wish to view the video, in that case, the owner will receive an alert to share and/or we can come to your location.
Businesses who partner with the RMPD must register their cameras by clicking the link
https://rockymountpd.fususregistry.com/ and follow the prompted instructions. Registration allows the RMPD only to know that you have cameras in the event crime occurs.

(2) Camera Integration
The second option is to integrate business cameras with the police department's FUSUS Real-Time Intelligence Center, which will give the police department direct access to surveillance cameras to view live video. Sharing access to the live video will allow staff to instantly view the area if a crime occurs in the vicinity of the business. This access will assist responding officers in identifying vehicles and individuals committing the crime more quickly.
The RMPD will provide the business with a CORE, which connects the business's Digital Video Recorder with the FUSUS platform via internet connection. Then, RMPD will complete the installation, which typically takes no more than 30 minutes. There is no cost associated with this program.
"Improving the quality of life, maintaining order, and creating a safer environment is part of the Rocky Mount Police Department's mission. We are grateful for the partnership with our local businesses to assist us in our efforts to reduce crime and strengthen criminal investigations," said Police Chief Robert Hassell.
Anyone who needs assistance with the registration process or has questions, please contact the Rocky Mount Police Department Support Services Commander Lieutenant Ryan Hepler at 252-972-1203.
Click the images to the left to enlarge.
U.S. Attorney Easley Announces Multi-Agency Initiative to Address Violent Crime In Rocky Mount
ROCKY MOUNT, N.C. – U.S. Attorney Michael Easley today announced a new multi-agency initiative to combat violent crime in the Rocky Mount area that includes a task force of local, state, and federal law enforcement. The new Violent Crime Action Plan (VCAP) initiative was launched in collaboration with Rocky Mount Police Chief Robert Hassell earlier this week, in advance of the summer months when shootings typically increase.
"Rocky Mount is a place of great promise, brimming with growth and opportunity.  But that opportunity will not be fully realized until we unite as a community to stop the violence," said Easley. "Since April 30, Rocky Mount has seen four homicides and three other shootings, including one earlier this week that wounded an innocent 9-year-old boy. Our state, local, and federal partners are committed to doing all we can, in conjunction with community stakeholders, to stop this wave of gun violence. First and foremost, that means getting illegal guns off the streets and bringing those responsible for the violence to swift justice – for the victims and for the community at large."
Chief Hassell stated, "We believe this Violent Crime Action Plan will protect our community at a time when our citizens are understandably concerned. We appreciate the support and assistance from our federal partners and Edgecombe County Sheriff Cleveland Atkinson and Nash County Sheriff Keith Stone. By working together, we can reduce violent crime and make sure that our community is safe."
"The ATF stands with the Rocky Mount community in its push against gun violence.  We are bringing our resources and expertise for a systematic and coordinated effort to target the most violent offenders on the streets," said Assistant Special Agent in Charge Anthony Spotswood of the Bureau of Alcohol, Tobacco, Firearms and Explosives.
The Nash County Sheriff's Office and Edgecombe County Sheriff's Office have agreed to devote officers to the VCAP effort.  These resources will supplement the work of the Rocky Mount Police Department and other partners in the investigation and prosecution of gun violence in Rocky Mount.
Nash County Sheriff Keith Stone commented, "The Nash County Sheriff's Office is working collaboratively with the Edgecombe County Sheriff's Office, U.S. Attorney's Office, Rocky Mount Police Department and federal agencies to reduce the violence in Rocky Mount.  The Nash County Sheriff's Office is dedicated to safer communities by enforcement of gang, gun and drug violations."
"Edgecombe County is grateful for the assistance and partnership of the U.S. Attorney's Office, the Nash County Sheriff's Office, the Rocky Mount Police Department and other local municipal police departments, the District Attorney's Office and state and federal partners," stated Edgecombe County Sheriff Clee Adkinson.  "As law enforcement officers, we are here to make a positive difference in the lives of our citizens, and ensuring their safety is paramount.  We look forward to continuing proactive efforts to counteract criminal behavior and ensure safe communities."
U.S. Attorney Easley stated, "The coordinated effort these agencies bring to this initiative will make Rocky Mount a safer place to live, work, and do business."
VCAP is a three-pronged approach drawing on close partnerships among federal, state, and local law enforcement, as well as the community, to combat violence.
Focused and Strategic Enforcement: 
Designating lead prosecutors from the U.S. Attorney's Office and District Attorney's Office to prioritize the review of all gun crime cases with local and federal law enforcement for accelerated action.
Sustained, proactive, and coordinated efforts to identify and prosecute the most significantly violent repeat offenders and dangerous criminal organizations in the Rocky Mount area.
Focusing on the sources of crime guns, including the prosecution of gun traffickers, straw purchasers, suppliers of guns to juveniles, and those using non-serialized "ghost guns" in crimes.
Inter-Agency Coordination and Intelligence-Led Policing: 
Analyzing crime data to identify trends, patterns, and "hot spots" to deploy resources where they are needed most.
Leveraging federal Task Force Officers to bring federal technology and resources to address local gun violence.
Increasing the use of Crime Gun Intelligence (CGI) through the ATF's National Integrated Ballistic Information Network (NIBIN) to identify and prosecute the serial trigger-pullers driving gun violence in local communities.
Community Engagement: 
Raising awareness through youth education. EDNC is working with the Rocky Mount Police Department to introduce programs, such as "Educating Kids about Gangs and Guns," into Nash and Edgecombe County Schools in hopes of engaging students, law enforcement, and educators in life-saving conversations.
Engaging with local offender re-entry programs, such as the Nash Edgecombe Wilson Re-entry Council, in their ongoing work to help returning citizens successfully reintegrate into society following incarceration through employment, transportation, and housing-related support.
Meaningful community engagement by law enforcement, hearing from the communities most affected by violence to better partner in stopping it through supporting prevention, intervention, and reentry services.
The new task force ensures that Rocky Mount will have the full range of enforcement tools available to stop the violence. Participants will include representation from the Rocky Mount Police Department, Nash County Sheriff's Office, Edgecombe County Sherriff's Office, as well as the Bureau of Alcohol, Tobacco and Firearms (ATF), Federal Bureau of Investigation (FBI), the Drug Enforcement Agency (DEA), Homeland Security Investigations (HSI), and the United States Marshal's Service.  Prosecutors from the Seventh Judicial District Attorney's Office and the U.S. Attorney's Office are also engaged in the effort.
This initiative is part of Project Safe Neighborhoods (PSN), which is the centerpiece of the Department of Justice's violent crime reduction efforts. PSN is a program bringing together all levels of law enforcement and the communities they serve to reduce violent crime and make our neighborhoods safer for everyone. As part of this strategy, PSN focuses enforcement efforts on the most violent offenders and partners with locally based prevention and reentry programs for lasting reductions in crime.
A copy of this press release is located on our website.
City seeks to solve solid waste woes
Toiling in conditions that range from bitter cold to brutal heat, more than three dozen employees in the city's Environmental Services Division haul away about 90,000 tons of solid waste annually from homes and businesses throughout Rocky Mount.
The city's trash-collection service consistently received high marks for customer satisfaction in the past. But during the last 18 months, a combination of mechanical breakdowns in an aging fleet of trucks and staffing shortages have caused repeated collection delays, prompting a growing number of complaints from residents.
City officials are striving to address these issues as quickly as possible by purchasing equipment and filling vacant personnel positions. These solutions will take time, however, because of supply-chain slowdowns and a tight labor market.
"Improving solid waste collection is one of my top priorities," Interim City Manager Peter Varney said. "In the meantime, I think it is important to fully explain to residents the challenges that we are seeking to overcome."
Environmental Services picked up a pair of front loader trucks this week from Orange County and another front loader that was damaged in a fire will return to service soon. Those additions will help improve collection service for the city's commercial customers.
Collection of yard waste has been a persistent problem recently. On Saturday, for instance, crews will be out picking up yard waste that was not collected on schedule earlier in the week because of equipment and staffing issues.
Four new knuckle-boom trucks that Environmental Services ordered at a cost of $700,000 in June 2021 are expected to finally arrive in December. Those trucks will hopefully end the delays in collecting large curbside yard and bulk waste.
A new $375,000 automated side-loader truck that can be used to collect residential trash and recycling should hit the streets this summer.
All told, Environmental Services anticipates spending more than $7 million during the next five years to replace rigs that have surpassed their mechanical lifespans. The acquisitions will include numerous automated side-loaders, gradually reducing the division's manpower needs through attrition in coming years.
The number of vacant staff positions in Environmental Services has dropped from a high of 10 to three current openings. As part of an effort to improve recruitment and retention of employees, the Rocky Mount City Council is expected to approve a pay plan that will raise the starting yearly salary of a sanitation equipment operator from $31,455 to $36,188. This pay increase would put Rocky Mount ahead of Greenville, Jacksonville, Kinston and Wilson.
If you have questions about solid waste collection, please call Environmental Services at 252-467-4800 and select Option 7.
Check out articles on a variety of important topics.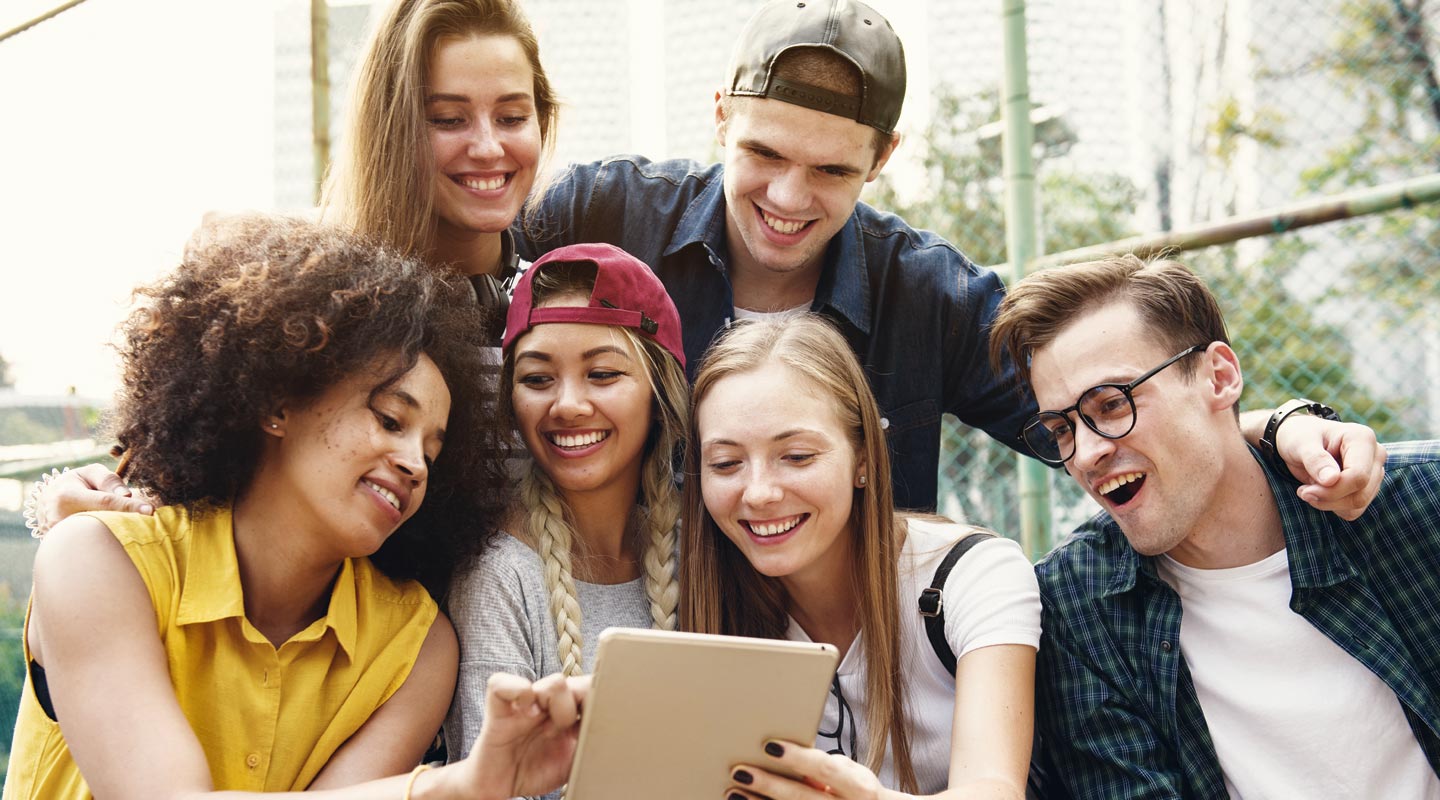 Citizen Resource Center
This Citizen Resource Center contains information from local, state, and federal agencies and organizations providing important information and exceptional services for citizens of Rocky Mount. The Citizen Resource Center is for information purposes only, and we encourage you to contact organizations or businesses directly for additional information.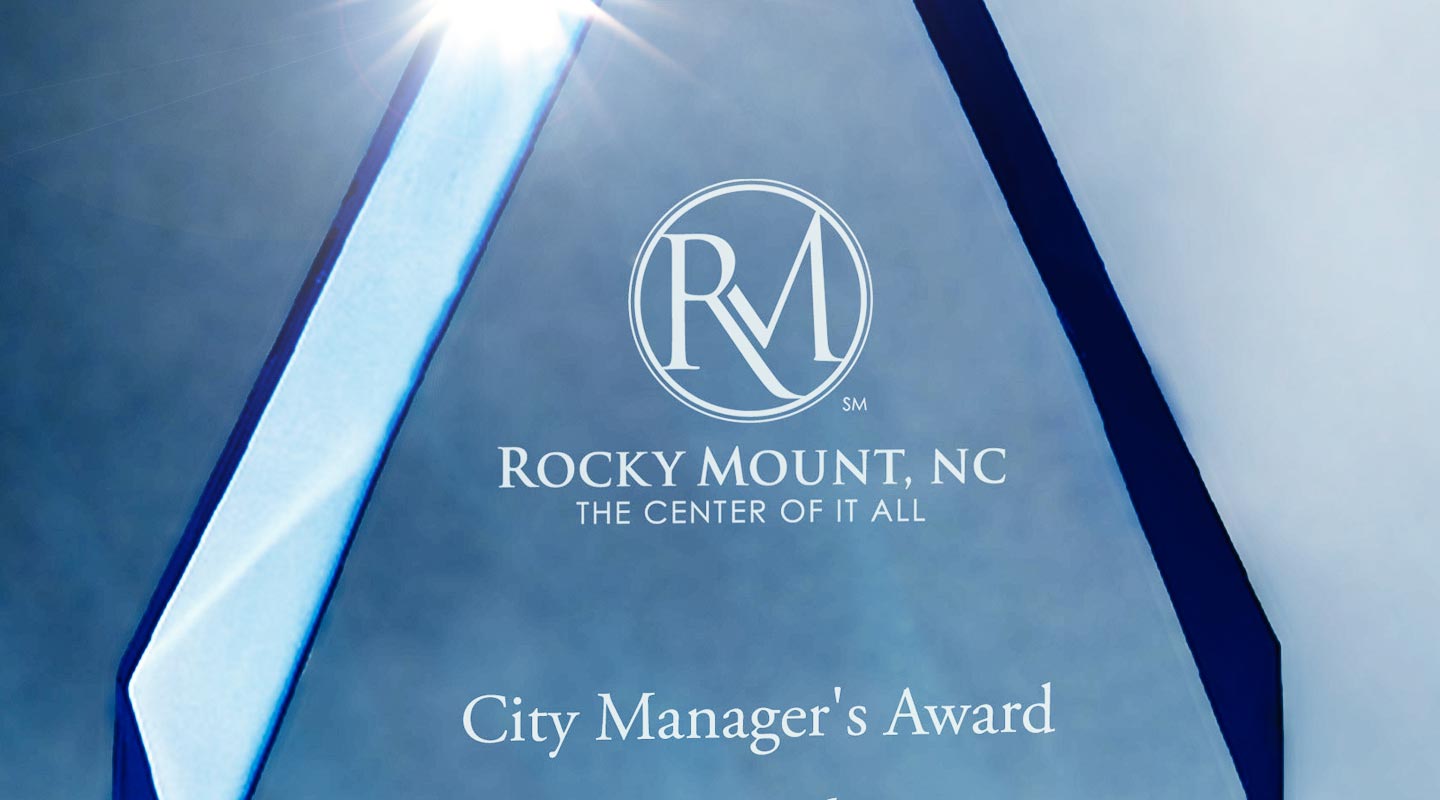 City Manager's Award
The City of Rocky Mount considers its employees to be one of its most valuable assets. The City Manager's Awards Program is a recognition program that acknowledges employees who go above and beyond the job description requirements and excels at exemplifying the City's core values: Customer-Centered Service, Professionalism, Respect, Teamwork & Leadership, and Supportive Work Environment.
Streetscape and Depot Park Survey
The city of Rocky Mount and the Kimley-Horn design are gathering feedback for the conceptual design of the Falls Road Streetscape Project. This project is an effort to transform Falls Road between West Thomas St. and Church St. It includes providing a safer, more vibrant corridor through the addition of sidewalks, streetscape, and a new park.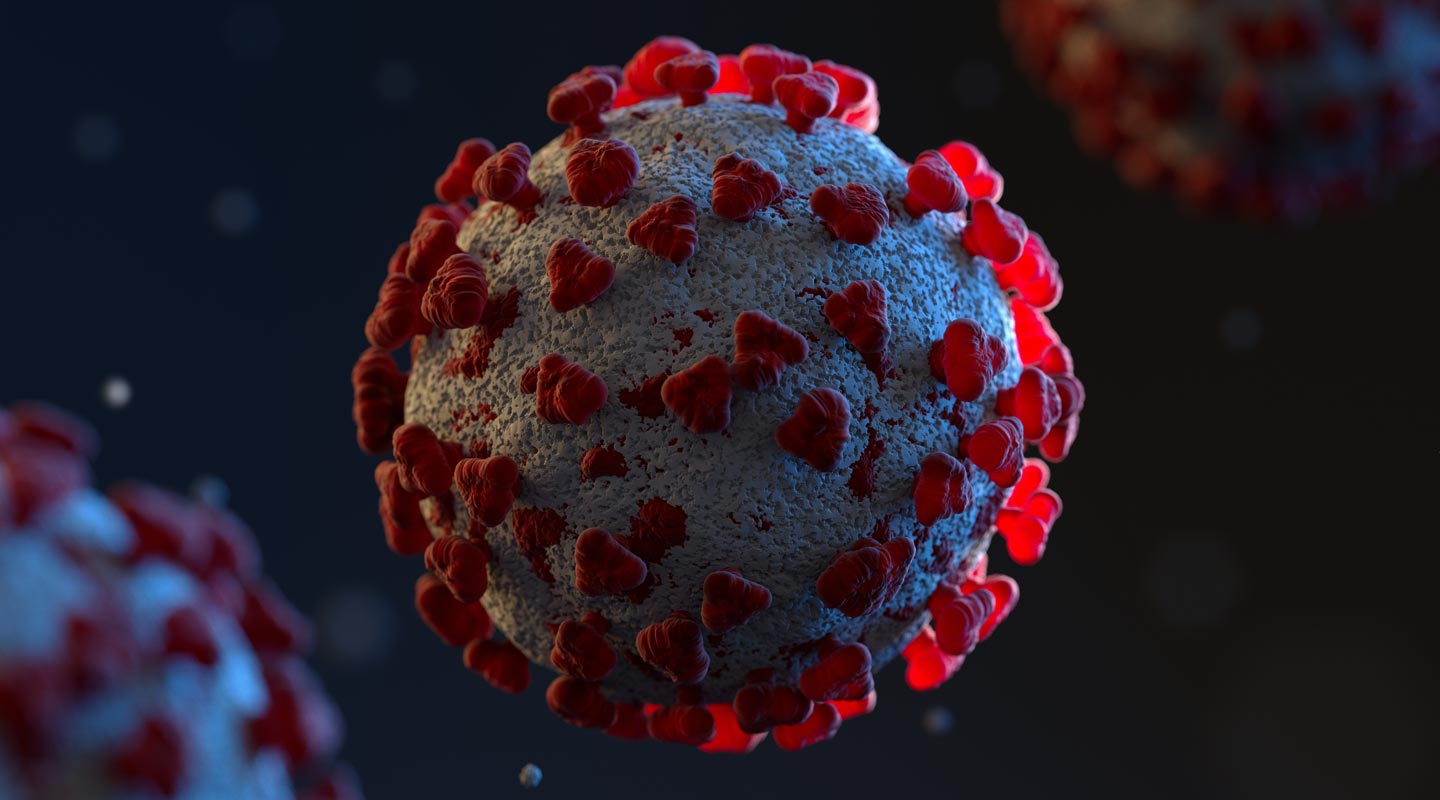 Coronavirus Information
The city of Rocky Mount is committed to advancing the well-being, safety and quality of life for our community members, and we are in contact with local health agencies to monitor the spread of COVID-19. Coronavirus disease 2019, known as COVID-19, is a respiratory illness that was first detected in Wuhan, China. Please access the Citizen Resource Center for assistance with healthcare, food, housing, legal resources, and more.
Take a look at all the upcoming events in Rocky Mount.
Rocky Mount Job Opportunities
Interested in working for the city of Rocky Mount? Click here to check out the positions we have available.
Rocky Mount Fire Department
Interested in becoming a fire fighter? We would love for you to apply and see if you are a fit for our team.