Below is a collection of the most popular links for your convenience.
Rocky Mount Mayor
& City Council
Check out the C.I.T.Y. TV 19
Channel
Your source for the latest news & information in Rocky Mount.
Rocky Mount's latest City Council meetings are available here.
Stay updated on all the latest Rocky Mount special features.
City of Rocky Mount prepares for Hurricane Ian
The city of Rocky Mount is currently monitoring Hurricane Ian and making preparations for the potential of inclement weather. With the possibility of heavy rain and wind also comes the threat of power outages due to flying debris and fallen trees and limbs. Therefore, the city is closely monitoring the storm, performing system checks on critical transmission and distribution equipment and ensuring the availability of critical materials, such as fuel and other supplies.
City of Rocky Mount Energy Resources staff will continue to monitor the storm and make appropriate adjustments. Work is prioritized to ensure the largest number of customers are restored as quickly as possible. Customers may download a copy of the illustration, "How We Restore Power," at https://rockymountnc.gov/outages-emergencies for information on our order of restoration
IF YOU LOSE POWER
Before an outage occurs, it's important to make sure the city has your most current telephone number on file so the outage can be accurately recorded. Please call (252) 467-4800 to update your number.
If you do lose power, first check your neighborhood. If you are the only one without power, check for tripped circuit breakers or blown fuses. If that's not the problem, call (252) 467-4800 to report a power outage, downed power lines or any electric, gas, water or sewer emergencies.
The city uses an automated system to handle customer calls as efficiently as possible. Customers who get an automated response when calling are encouraged to use it, as it is designed to route their calls to the right destination. If you have specific information regarding damage to wires, transformers or poles, the city asks that you stay on the line to speak with a representative to provide that information.
If an extended power outage occurs, restoring power at once can cause an overload on the system, and power may be lost again. During a power outage, customers should disconnect any appliances or electronics plugged into a power source. Customers should leave one light on as a way to detect when power is restored. This will let repair crews know what services have been restored. Customers are encouraged to gradually reconnect appliances once power has been restored.
Customers may check restoration progress on Facebook by following us at facebook.com/RockyMountEnergyResources. However, please DO NOT report outages through the city's social media pages. Customers who experience a power outage or any utility emergency should call (252) 467-4800. Dispatchers are available 24 hours per day, seven days per week.
DOWNED POWER LINES
Downed power lines may appear dead but should always be considered energized. STAY AWAY FROM ALL DOWNED POWER LINES. Do not approach or drive over a downed line. If a power line falls on a vehicle, passengers should stay in the vehicle until help arrives. If a limb has fallen on a line, do not attempt to remove it. Additionally, parents are urged to check for downed lines in areas where their children might play. Please call (252) 467-4800 to report a downed power line, or tree limbs that have fallen on a line, and the nearest cross street to the line.
WHEN YOU DRIVE PAST OUR WORKSITES OR VEHICLES
North Carolina's Move Over law protects emergency personnel and utility workers stopped on the side of the road restoring electrical service during an unplanned event. Please slow down and approach cautiously when utility crews are stopped on the shoulder of the roadway. Motorists are required to move over to another lane (on a multi-lane highway) or slow down (on a two-lane highway) when they can do so safely. Driving too fast can endanger employees and hamper their ability to perform important work. Employees use work area protection (i.e. traffic cones, utility work signs and flaggers) to allow them to do their jobs safely. Follow safe driving techniques to prevent fender-benders or more serious collisions that could delay our service technicians as they respond to customer calls or emergencies.
CUSTOMERS WITH LIFE-SUSTAINING EQUIPMENT
Individuals who rely on electricity to operate life-sustaining electronic equipment, such as a respirator or dialysis machine, should inform their rescue squads and fire departments of their needs in case of emergency. Customers with life-sustaining equipment should also have emergency back-up equipment on hand since immediate restoration cannot be guaranteed.
GENERAL SAFETY INFORMATION
Customers should never use a generator indoors. Follow manufacturer's instructions to prevent accidents.
Any indoor heaters, wood stoves or kerosene heaters should be properly ventilated to avoid carbon monoxide poisoning.
DO NOT use outdoor grills indoors.
Keep emergency supplies on hand, such as batteries, flashlights, a battery-operated radio, an emergency generator, a first aid kit, a non-electric can opener, and extra blankets.
Keep a corded telephone on hand as cordless phones will not work if the power is out.
Prepare an Emergency Kit that includes several days' supply of the following items:

Non-perishable food items that do not require cooking or refrigeration, such as bread, crackers, cereal, canned foods, and dried fruits. Remember to store baby food and formula if you have young children.
Water stored in clean containers or bottled water (5 gallons per person)
Medications and personal care supplies

If you have pets, bring them indoors. If you cannot bring them inside, provide adequate shelter and make sure they have access to water.
Know the signs of a natural gas leak: vegetation over or near a pipeline appears dead or discolored; persistent bubbles in streams, ponds, or wet areas; strong "rotten egg" smell; shrill blowing or hissing sound; dirt blowing up from a hole.
If you detect a gas leak, DO NOT operate electrical switches or appliances, use a telephone or cell phone, smoke or strike a match, pull plugs from outlets, or use a flashlight or lighter. Leave the home immediately and call 911 or (252) 467-4800. Dispatchers are available 24/7.
Imperial Centre stages performances of beloved comedy, "Blithe Spirit"
The Imperial Center for the Arts and Sciences is staging performances of the crowd-pleasing Noel Coward comedy "Blithe Spirit" on Oct. 7-9 and Oct. 14-16.
"Blithe Spirit" was a smash hit that premiered in London and on Broadway in 1941. Since then, it has been revived numerous times.
The plot revolves around fussy, cantankerous novelist Charles Condomine, re-married but haunted (literally) by the ghost of his late first wife, the clever and insistent Elvira. As the personalities clash, Charles' current wife, Ruth, is accidentally killed. She joins Elvira and the two "blithe spirits" haunt the hapless Charles into perpetuity.
Show times in the Imperial Centre theatre for "Blite Spirit" are 7:30 p.m. Friday, Oct. 7, and Saturday, Oct. 8, and Friday, Oct. 14, and Saturday, Oct. 15. Matinee performances will take place at 2 p.m. on Sunday, Oct. 9, and Sunday, Oct. 16.
General admission tickets are $11. Tickets for seniors and students are $9, and tickets for children 12 and under are $7.
For more information, visit imperialcentre.org/theatre.
Rocky Mount Police Department hosts National Night Out
The Rocky Mount Police Department invites residents to attend this year's National Night Out event from 6-8 p.m. Tuesday, Oct. 4, on the lawn of the Helen P. Gay Rocky Mount Historic Train Station.
The event will feature free food, a DJ, games, inflatable play areas for children, Webby's shaved ice and more.
National Night Out is meant to enhance the relationship between neighbors and law enforcement while building a sense of community. It also provides a great opportunity to bring police and residents together under positive circumstances.
"We are excited to host a fun-filled night of unity to fellowship with our community," Rocky Mount Police Chief Robert Hassell said.
"We passionately continue to serve as role models by projecting a positive image with a spirit of cooperation and teamwork," Hassell said. "National Night Out awards us the opportunity to highlight and celebrate the strong partnerships with our community."
2022 Eastern Carolina BBQ Throwdown comes to downtown Rocky Mount on Oct. 7-8
Rocky Mount, N.C. – PNC presents and the City of Rocky Mount hosts the Eastern Carolina BBQ Throwdown on Oct. 7 and Oct. 8. The event will be held on the lawn of the Helen P. Gay Rocky Mount Historic Train Station at 101 Coastline St. in downtown Rocky Mount.
Cooks will prepare their juiciest and tastiest BBQ to impress a panel of judges in hopes of winning the coveted Grand Championship. The Eastern Carolina BBQ Throwdown is sanctioned by the Kansas City Barbecue Society. The competition features $20,000 in cash prizes in four categories: chicken, pork ribs, pork and beef brisket.
Those attending the event will be able to help choose the People's Choice winner. There also will also be food vendors, live music, and plenty of family fun – plus a chance to win $100 off your Rocky Mount Public Utilities bill.
Here is the event schedule:
Friday, Oct. 7:
5 p.m.-9 p.m. – BBQ Kick Off Party with beer garden, food vendors and kids zone.
7 p.m. -9:30 p.m. – On Stage: Rhythm Express
Saturday, Oct. 8:
11 a.m.-6 p.m. – Food and commercial vendors, Rocky Mount Public Utilities exhibit area, kids zone, live music and beer garden.
On Stage:
11 a.m.-12:30 p.m. – The Soul Rhythm & Groove Band
1 p.m.-2:30 p.m. – JP Guhns
3 p.m.-4:30 p.m. – The Holiday Band
5 p.m.-6 p.m. – Awards ceremony.
For more information, call 252-972-1151.
Application period opens for urgent housing repair program
The annual application period for the city's urgent housing repair program opens Monday and continues until Oct. 7.
The city of Rocky Mount offers up to $15,000 in funding to assist with the rehabilitation of deteriorated homes that are owned and occupied by very low-income households.
The goals of the Urgent Repair Program are:
To alleviate housing conditions which pose an imminent threat to the life or safety of very low-income homeowners with special needs.
To provide accessibility modifications and other repairs necessary to prevent the imminent displacement of very low-income homeowners with special accessibility needs, such as frail elderly and persons with disabilities.
Residents earning less than 50% of Area Median Income who own and live in a single-family residence within the city limits of Rocky Mount are eligible for assistance. These yearly income limits range from $14,050 for a single-person household to $33,450 for a four-person household.
Eligible repairs include flooring, plumbing, electrical and HVAC system upgrades, roof repair or replacement, lead mold or asbestos abatement, as well as accessibility features such as wheelchair ramps, handrails and grab bars, kitchen and bathroom adaptations and door alterations.
Funding sources for this program include $132,000 from the North Carolina Housing Finance Agency and $150,000 from the city of Rocky Mount.
For more information, call 252-972-1100 or go online and visit https://rockymountnc.gov/housing-grants-programs/
Citizens to help steer American Rescue Plan spending options
Citizens are encouraged to use any of three engagement options as the city of Rocky Mount considers how to spend more than $5 million from the American Rescue Plan.
The public can help the city evaluate spending options via:
Surveys:
Email: Ideas and comments can be sent to arpengagement@rockymountnc.gov
Public Meetings: All meetings begin at 7 p.m.
Date 
Group 
Location 
Address 
Wednesday, Sept. 14
Citywide

Booker T Theatre
(Also Available on Zoom)

170 East Thomas St.
Monday, Sept. 19
Ward 1
In His Way Ministry
601 N. Fairview Road
Wednesday, Sept. 21
Ward 4
South Rocky Mount Community Center
719 Recreation Dr.
Wednesday, Sept. 28
Citywide

Council Chambers, City Hall
(Also Available on Zoom)

331 South Franklin St.
Monday, Oct. 3
Ward 3
Truth Tabernacle Ministries
704 Arlington St.
Tuesday, Oct. 11
Ward 2
Booker T Washington High School Auditorium
727 Pennsylvania Ave
Wednesday, Oct. 12
Ward 6
Englewood Methodist Church
300 South Circle Dr.
Monday, Oct. 17
Ward 7
Northside Community Church
1660 Beaver Pond Dr.
Wednesday, Oct. 19
Citywide
Council Chambers, City Hall
(Also Available on Zoom)
331 South Franklin St.
Thursday, Oct. 20
Ward 5
Hampton Inn
530 North Winstead Ave.
The city of Rocky Mount is receiving $11,521,180 in federal funding from the American Rescue Plan, which was enacted to respond to challenges created by the COVID-19 pandemic. The City Council has authorized the allocation and expenditure of $6,267,958 of these funds for the
following purposes:
$1,267,958 for COVID Premium Pay for City Employees
$3,000,000 for Affordable Housing
$2,000,000 for Downtown Development
The city is now evaluating how best to utilize the remaining $5,253,222.
For more details, please visit: https://rockymountnc.gov/american-rescue-plan-public-engagement/
Check out articles on a variety of important topics.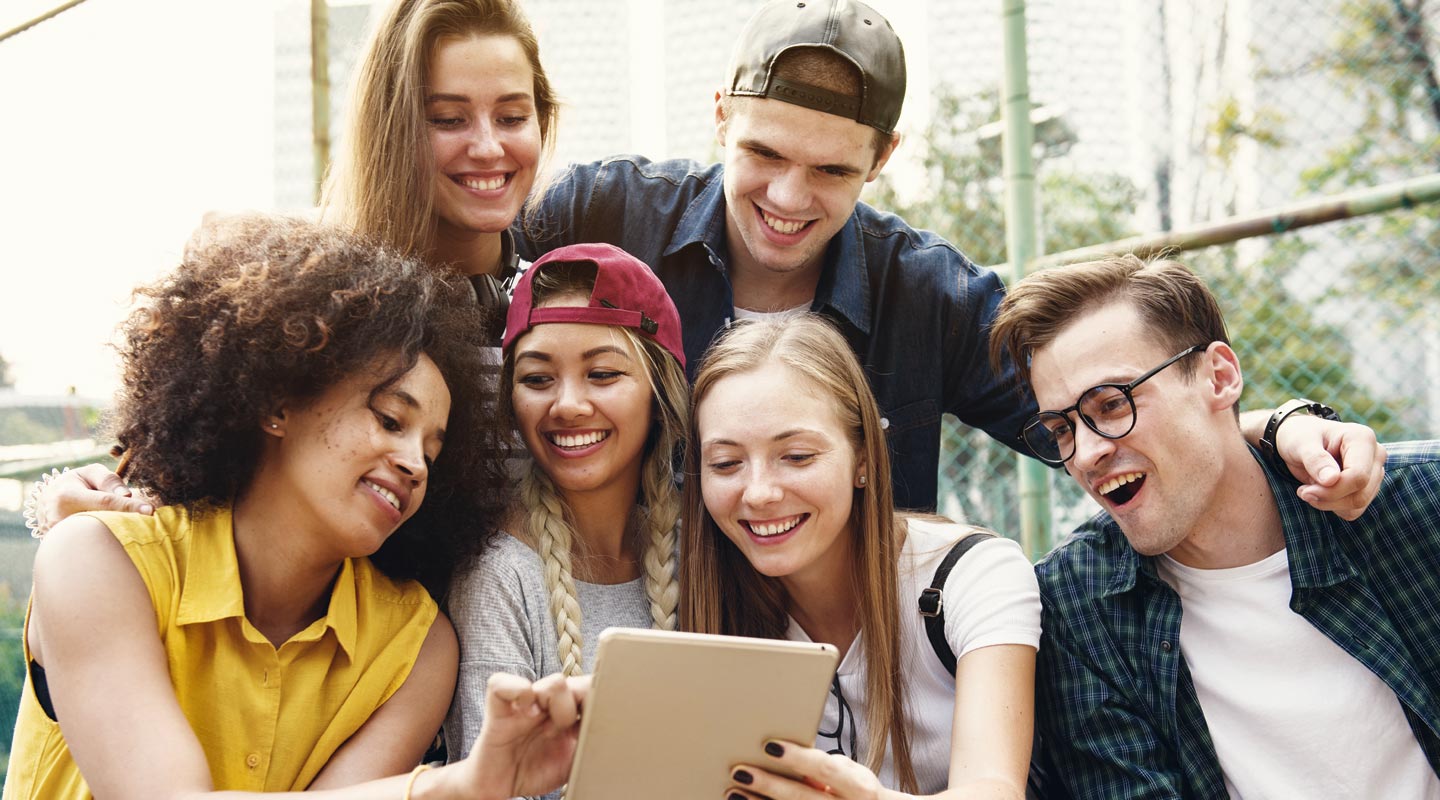 Citizen Resource Center
This Citizen Resource Center contains information from local, state, and federal agencies and organizations providing important information and exceptional services for citizens of Rocky Mount. The Citizen Resource Center is for information purposes only, and we encourage you to contact organizations or businesses directly for additional information.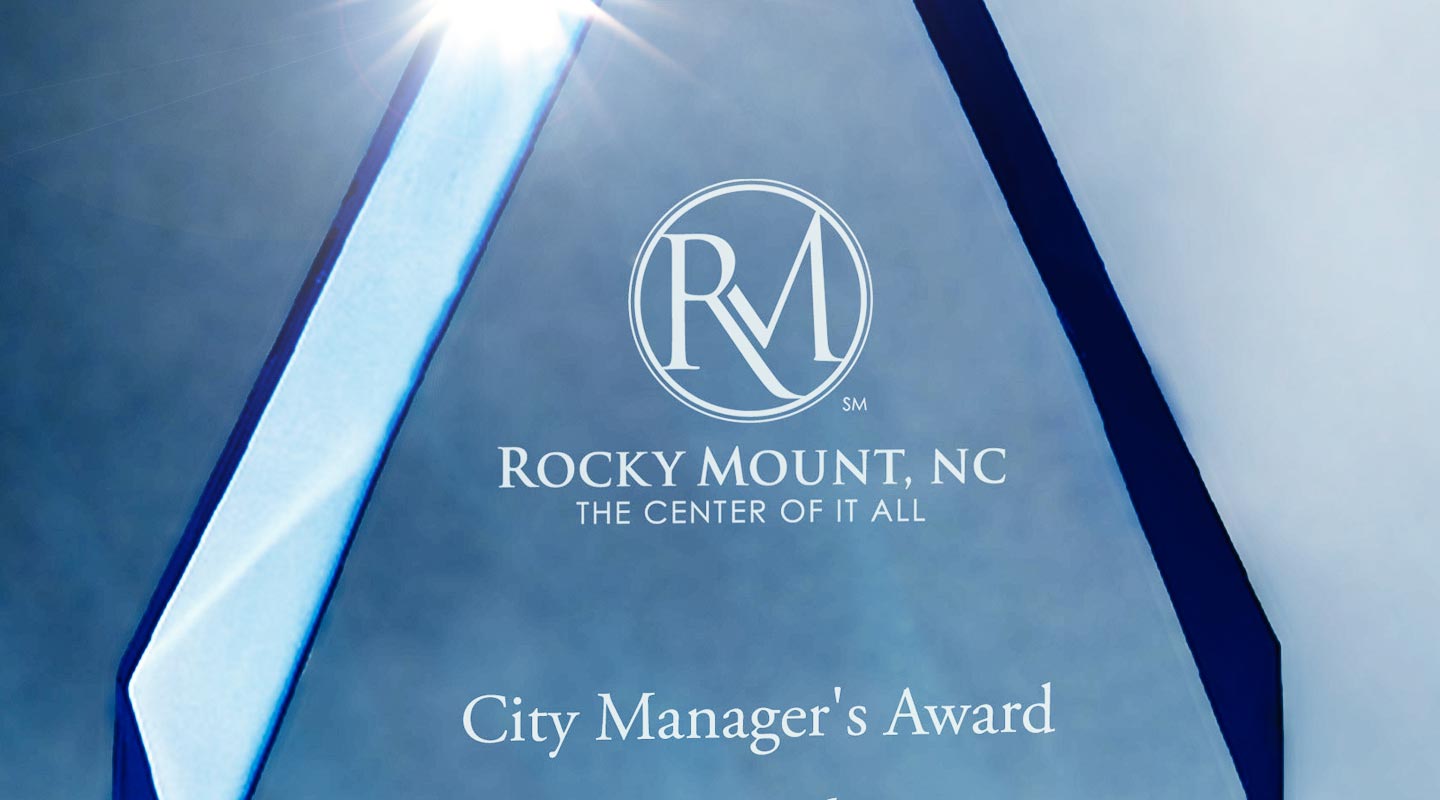 City Manager's Award
The City of Rocky Mount considers its employees to be one of its most valuable assets. The City Manager's Awards Program is a recognition program that acknowledges employees who go above and beyond the job description requirements and excels at exemplifying the City's core values: Customer-Centered Service, Professionalism, Respect, Teamwork & Leadership, and Supportive Work Environment.
Streetscape and Depot Park Survey
The city of Rocky Mount and the Kimley-Horn design are gathering feedback for the conceptual design of the Falls Road Streetscape Project. This project is an effort to transform Falls Road between West Thomas St. and Church St. It includes providing a safer, more vibrant corridor through the addition of sidewalks, streetscape, and a new park.
Take a look at all the upcoming events in Rocky Mount.
Rocky Mount Job Opportunities
Interested in working for the city of Rocky Mount? Click here to check out the positions we have available.
Rocky Mount Fire Department
Interested in becoming a fire fighter? We would love for you to apply and see if you are a fit for our team.