Below is a collection of the most popular links for your convenience.
Rocky Mount Mayor
& City Council
Check out the C.I.T.Y. TV 19
Channel
Your source for the latest news & information in Rocky Mount.
Rocky Mount's latest City Council meetings are available here.
Stay updated on all the latest Rocky Mount special features.
U.S. Attorney Easley Announces Multi-Agency Initiative to Address Violent Crime In Rocky Mount
ROCKY MOUNT, N.C. – U.S. Attorney Michael Easley today announced a new multi-agency initiative to combat violent crime in the Rocky Mount area that includes a task force of local, state, and federal law enforcement. The new Violent Crime Action Plan (VCAP) initiative was launched in collaboration with Rocky Mount Police Chief Robert Hassell earlier this week, in advance of the summer months when shootings typically increase.
"Rocky Mount is a place of great promise, brimming with growth and opportunity.  But that opportunity will not be fully realized until we unite as a community to stop the violence," said Easley. "Since April 30, Rocky Mount has seen four homicides and three other shootings, including one earlier this week that wounded an innocent 9-year-old boy. Our state, local, and federal partners are committed to doing all we can, in conjunction with community stakeholders, to stop this wave of gun violence. First and foremost, that means getting illegal guns off the streets and bringing those responsible for the violence to swift justice – for the victims and for the community at large."
Chief Hassell stated, "We believe this Violent Crime Action Plan will protect our community at a time when our citizens are understandably concerned. We appreciate the support and assistance from our federal partners and Edgecombe County Sheriff Cleveland Atkinson and Nash County Sheriff Keith Stone. By working together, we can reduce violent crime and make sure that our community is safe."
"The ATF stands with the Rocky Mount community in its push against gun violence.  We are bringing our resources and expertise for a systematic and coordinated effort to target the most violent offenders on the streets," said Assistant Special Agent in Charge Anthony Spotswood of the Bureau of Alcohol, Tobacco, Firearms and Explosives.
The Nash County Sheriff's Office and Edgecombe County Sheriff's Office have agreed to devote officers to the VCAP effort.  These resources will supplement the work of the Rocky Mount Police Department and other partners in the investigation and prosecution of gun violence in Rocky Mount.
Nash County Sheriff Keith Stone commented, "The Nash County Sheriff's Office is working collaboratively with the Edgecombe County Sheriff's Office, U.S. Attorney's Office, Rocky Mount Police Department and federal agencies to reduce the violence in Rocky Mount.  The Nash County Sheriff's Office is dedicated to safer communities by enforcement of gang, gun and drug violations."
"Edgecombe County is grateful for the assistance and partnership of the U.S. Attorney's Office, the Nash County Sheriff's Office, the Rocky Mount Police Department and other local municipal police departments, the District Attorney's Office and state and federal partners," stated Edgecombe County Sheriff Clee Adkinson.  "As law enforcement officers, we are here to make a positive difference in the lives of our citizens, and ensuring their safety is paramount.  We look forward to continuing proactive efforts to counteract criminal behavior and ensure safe communities."
U.S. Attorney Easley stated, "The coordinated effort these agencies bring to this initiative will make Rocky Mount a safer place to live, work, and do business."
VCAP is a three-pronged approach drawing on close partnerships among federal, state, and local law enforcement, as well as the community, to combat violence.
Focused and Strategic Enforcement: 
Designating lead prosecutors from the U.S. Attorney's Office and District Attorney's Office to prioritize the review of all gun crime cases with local and federal law enforcement for accelerated action.
Sustained, proactive, and coordinated efforts to identify and prosecute the most significantly violent repeat offenders and dangerous criminal organizations in the Rocky Mount area.
Focusing on the sources of crime guns, including the prosecution of gun traffickers, straw purchasers, suppliers of guns to juveniles, and those using non-serialized "ghost guns" in crimes.
Inter-Agency Coordination and Intelligence-Led Policing: 
Analyzing crime data to identify trends, patterns, and "hot spots" to deploy resources where they are needed most.
Leveraging federal Task Force Officers to bring federal technology and resources to address local gun violence.
Increasing the use of Crime Gun Intelligence (CGI) through the ATF's National Integrated Ballistic Information Network (NIBIN) to identify and prosecute the serial trigger-pullers driving gun violence in local communities.
Community Engagement: 
Raising awareness through youth education. EDNC is working with the Rocky Mount Police Department to introduce programs, such as "Educating Kids about Gangs and Guns," into Nash and Edgecombe County Schools in hopes of engaging students, law enforcement, and educators in life-saving conversations.
Engaging with local offender re-entry programs, such as the Nash Edgecombe Wilson Re-entry Council, in their ongoing work to help returning citizens successfully reintegrate into society following incarceration through employment, transportation, and housing-related support.
Meaningful community engagement by law enforcement, hearing from the communities most affected by violence to better partner in stopping it through supporting prevention, intervention, and reentry services.
The new task force ensures that Rocky Mount will have the full range of enforcement tools available to stop the violence. Participants will include representation from the Rocky Mount Police Department, Nash County Sheriff's Office, Edgecombe County Sherriff's Office, as well as the Bureau of Alcohol, Tobacco and Firearms (ATF), Federal Bureau of Investigation (FBI), the Drug Enforcement Agency (DEA), Homeland Security Investigations (HSI), and the United States Marshal's Service.  Prosecutors from the Seventh Judicial District Attorney's Office and the U.S. Attorney's Office are also engaged in the effort.
This initiative is part of Project Safe Neighborhoods (PSN), which is the centerpiece of the Department of Justice's violent crime reduction efforts. PSN is a program bringing together all levels of law enforcement and the communities they serve to reduce violent crime and make our neighborhoods safer for everyone. As part of this strategy, PSN focuses enforcement efforts on the most violent offenders and partners with locally based prevention and reentry programs for lasting reductions in crime.
A copy of this press release is located on our website.
Calling all artists! We are accepting digital art submissions through May 21.
Main Street Masterpiece is a community-based arts initiative with the express mission to highlight the growth of Rocky Mount's Arts District. As part of downtown's revitalization, local artists within the Twin Counties will have their works featured on currently unused storefronts.
Main Street Masterpiece is a partnership between the Maria V. Howard Art Center, Downtown Development, and downtown building owners.
For submission details and more information, CLICK HERE.
City to sell prime industrial real estate property
The city of Rocky Mount is selling 55.5 acres of prime industrial real estate property located at Thomas A. Betts Parkway and Peele Road.  
On Wednesday, April 27, Mayor Sandy Roberson along with members of the Carolinas Gateway Partnership and Electricities, gathered at the site, which is accessible within three miles to both Interstate 95 and U.S. Highway 301 as well as the Carolina Connector Intermodal Rail Terminal. 
"It's exciting to see so much interest going on in Rocky Mount," Roberson said. "There are so many things we hoped for that are coming true. I know good things are coming to Rocky Mount – good jobs, great tax base, everything we've asked for. The community should really celebrate these moments." 
Information about the site can be obtained by contacting Carolinas Gateway Partnership Vice President Oppie Jordan.
"Good, buildable land is a prerequisite for any project," Tolson said. "The Electricities smart site on Tom Betts Parkway fits that bill perfectly. Since it's close to the Carolina Connector Intermodal, it will be a prime site for us."
City seeks to solve solid waste woes
Toiling in conditions that range from bitter cold to brutal heat, more than three dozen employees in the city's Environmental Services Division haul away about 90,000 tons of solid waste annually from homes and businesses throughout Rocky Mount.
The city's trash-collection service consistently received high marks for customer satisfaction in the past. But during the last 18 months, a combination of mechanical breakdowns in an aging fleet of trucks and staffing shortages have caused repeated collection delays, prompting a growing number of complaints from residents.
City officials are striving to address these issues as quickly as possible by purchasing equipment and filling vacant personnel positions. These solutions will take time, however, because of supply-chain slowdowns and a tight labor market.
"Improving solid waste collection is one of my top priorities," Interim City Manager Peter Varney said. "In the meantime, I think it is important to fully explain to residents the challenges that we are seeking to overcome."
Environmental Services picked up a pair of front loader trucks this week from Orange County and another front loader that was damaged in a fire will return to service soon. Those additions will help improve collection service for the city's commercial customers.
Collection of yard waste has been a persistent problem recently. On Saturday, for instance, crews will be out picking up yard waste that was not collected on schedule earlier in the week because of equipment and staffing issues.
Four new knuckle-boom trucks that Environmental Services ordered at a cost of $700,000 in June 2021 are expected to finally arrive in December. Those trucks will hopefully end the delays in collecting large curbside yard and bulk waste.
A new $375,000 automated side-loader truck that can be used to collect residential trash and recycling should hit the streets this summer.
All told, Environmental Services anticipates spending more than $7 million during the next five years to replace rigs that have surpassed their mechanical lifespans. The acquisitions will include numerous automated side-loaders, gradually reducing the division's manpower needs through attrition in coming years.
The number of vacant staff positions in Environmental Services has dropped from a high of 10 to three current openings. As part of an effort to improve recruitment and retention of employees, the Rocky Mount City Council is expected to approve a pay plan that will raise the starting yearly salary of a sanitation equipment operator from $31,455 to $36,188. This pay increase would put Rocky Mount ahead of Greenville, Jacksonville, Kinston and Wilson.
If you have questions about solid waste collection, please call Environmental Services at 252-467-4800 and select Option 7.
Police Seek Survey Responses to Enhance Service
It's the goal of the Rocky Mount Police Department to continue providing quality police services to the citizens of Rocky Mount. We value the input from the citizens we serve. Therefore, we invite citizens to take a "Community Survey on Public Safety and Law Enforcement."  
The survey, which is entirely anonymous and confidential, takes approximately 10 minutes to complete. It is designed to gather opinions and experiences from community members. Citizens' participation will help the Rocky Mount Police Department enhance its programs and performance.  
"Members of the Rocky Mount Police Department are committed to providing the highest level of police services to the citizens of Rocky Mount. We will continue to improve the quality of life in the community by building partnerships that reduce crime, maintain order, and create a safe environment for the citizens of Rocky Mount," stated Police Chief Robert Hassell 
The survey, which is available in English and Spanish, assesses five key areas for the Police Department: 
Community involvement 
Safety 
Procedural justice
Performance 
Contact and satisfaction  
The Community Survey is posted on the Rocky Mount Police Department Facebook Page, where citizens can scan the QR code. Citizens also can CLICK HERE to access the survey. 
McGee Named Interim Community Development Director
Rocky Mount, N.C. – Interim City Manager Peter Varney has appointed Cornelia McGee as Interim Director of Community Development. McGee is a 19-year veteran of the organization, having previous experience with Planning and Development as well as Keep America Beautiful.
In 2018, McGee began her stint as Community Development Administrator, where she has led the administering of the city's housing programs and community development initiatives. McGee, 46, has earned a Bachelor of Arts in Public Policy Analysis from UNC-Chapel Hill as well as a Master of Public Administration from East Carolina University.
I'm excited and grateful for the opportunity to serve as Interim Community Development Director," McGee said. "I look forward to continuing the programming and facilitating safe and affordable housing options for our citizens as well as the challenge of addressing housing and redevelopment opportunities throughout our city and underserved neighborhoods."
Unity Cemetery Launches Website
Rocky Mount, N.C. – A new website has been launched highlighting the work being done on the Unity Cemetery Restoration and Preservation Project. Citizens and interested parties may visit www.unitycemeterync.com for information regarding the cemetery's history, staff, and volunteer opportunities, as well as video and photo galleries.
Unity Cemetery was founded in 1901 as a public cemetery for the burial of Rocky Mount's African-American citizens previously denied burials within the city's corporate limits due to segregation. The cemetery has an estimated 18,000 plots, including a number of local noteworthy civic leaders such as Dred Wimberly and educator Anna Easter Brown.
In 2021, the city of Rocky Mount and dedicated staff led by Project Manager Lois Watkins, began working with the descendant community and volunteers to preserve Unity Cemetery. In the same year, the Rocky Mount City Council provided financial support for the project.
"We are pleased with the progress we are making on this project," Interim City Manager Peter Varney said. "While there is much more work to be done, I'm thankful for the efforts of our staff and community, and I'm confident this website will be an asset to the future success of the restoration and preservation project."
Check out articles on a variety of important topics.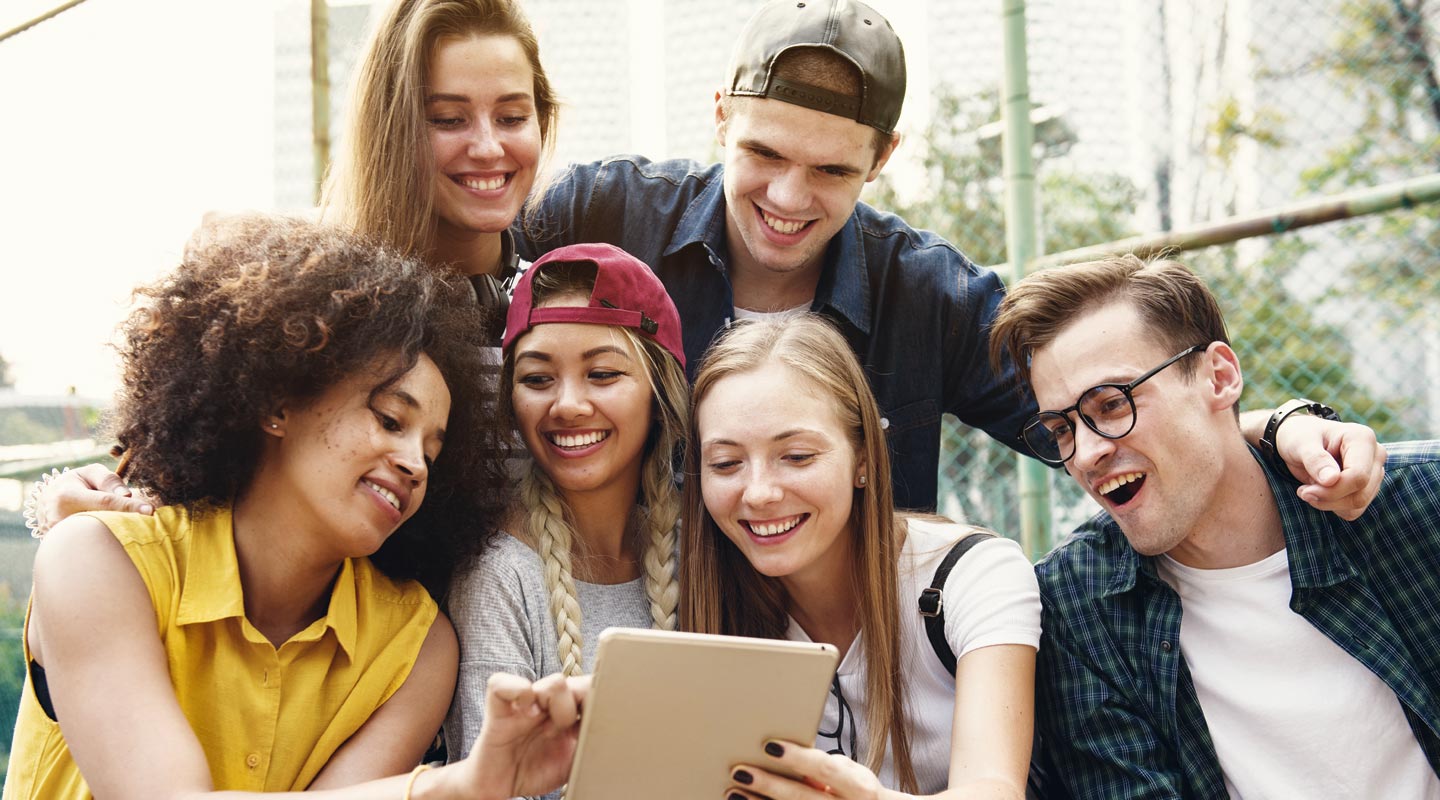 Citizen Resource Center
This Citizen Resource Center contains information from local, state, and federal agencies and organizations providing important information and exceptional services for citizens of Rocky Mount. The Citizen Resource Center is for information purposes only, and we encourage you to contact organizations or businesses directly for additional information.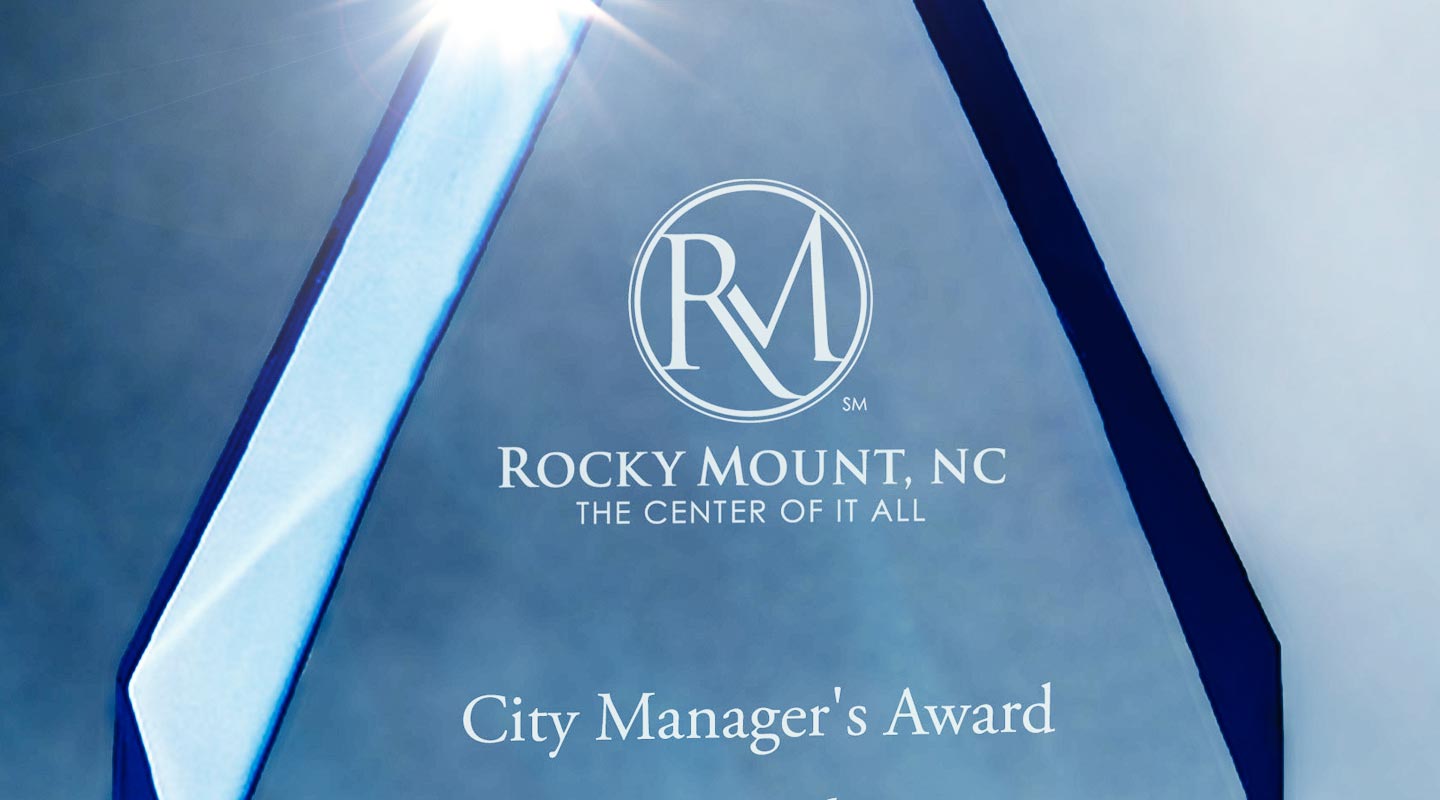 City Manager's Award
The City of Rocky Mount considers its employees to be one of its most valuable assets. The City Manager's Awards Program is a recognition program that acknowledges employees who go above and beyond the job description requirements and excels at exemplifying the City's core values: Customer-Centered Service, Professionalism, Respect, Teamwork & Leadership, and Supportive Work Environment.
Streetscape and Depot Park Survey
The city of Rocky Mount and the Kimley-Horn design are gathering feedback for the conceptual design of the Falls Road Streetscape Project. This project is an effort to transform Falls Road between West Thomas St. and Church St. It includes providing a safer, more vibrant corridor through the addition of sidewalks, streetscape, and a new park.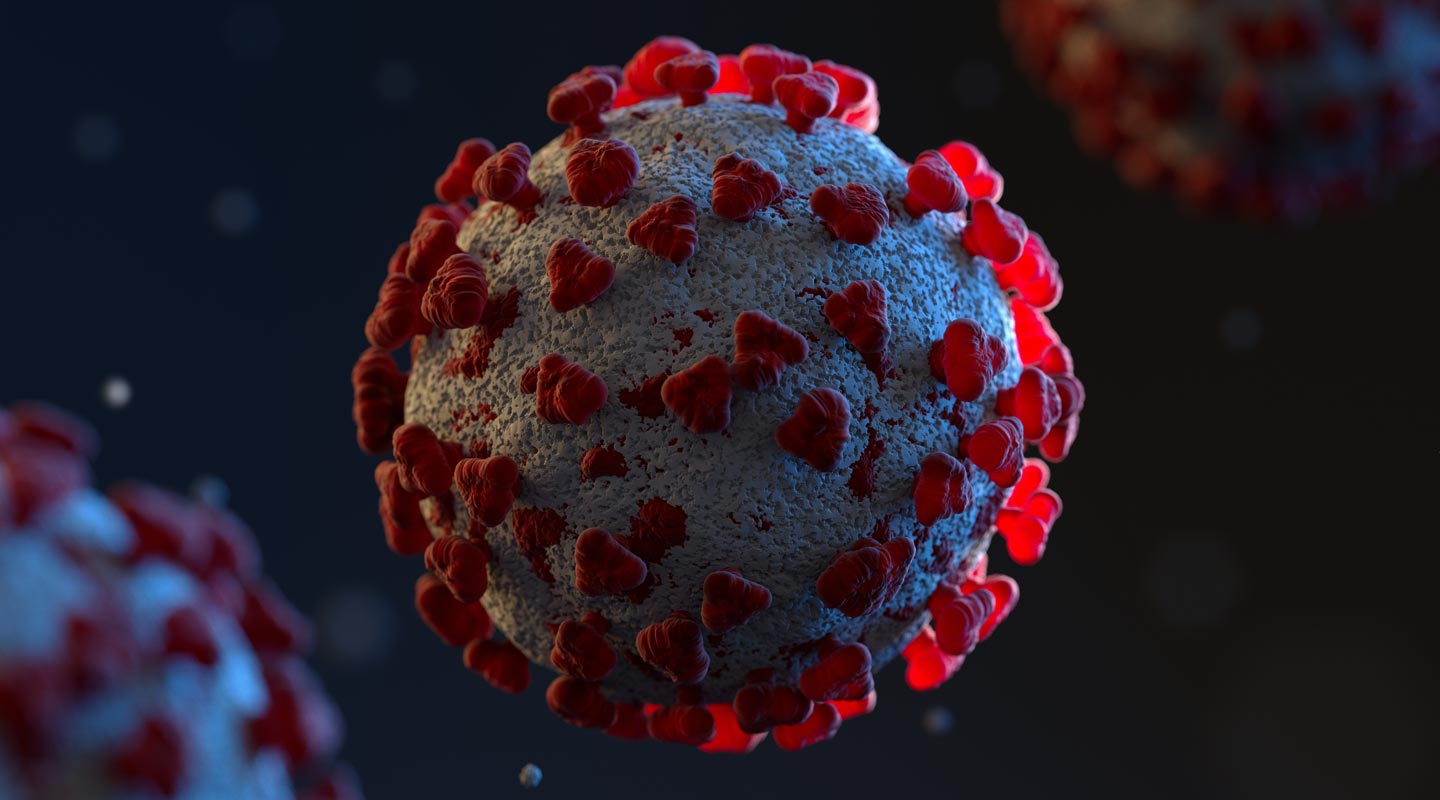 Coronavirus Information
The city of Rocky Mount is committed to advancing the well-being, safety and quality of life for our community members, and we are in contact with local health agencies to monitor the spread of COVID-19. Coronavirus disease 2019, known as COVID-19, is a respiratory illness that was first detected in Wuhan, China. Please access the Citizen Resource Center for assistance with healthcare, food, housing, legal resources, and more.
Take a look at all the upcoming events in Rocky Mount.
Rocky Mount Job Opportunities
Interested in working for the city of Rocky Mount? Click here to check out the positions we have available.
Rocky Mount Fire Department
Interested in becoming a fire fighter? We would love for you to apply and see if you are a fit for our team.